Step by Step of the amazing Stemcell Cocoon Facial.
Prep client on a facial bed with a blanket to keep them warm. You can have a heated blanket under them to add extra heat.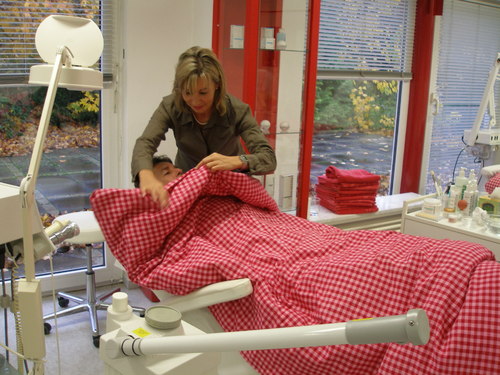 You would cleanse the face and tone it with cleanser and toner to suit thier skin type. You would do a microderm or a peeling application to exfoliate the skin. Apply the Stemcell Grenadene ampoule wtih the Dr. Belter Fan brushes and massage it in. Apply a layer of Bio Resourse 24 as a mask over the ampoule. Apply an eye treatment with Ocula multiactive eye care. Wet cotton pads with Ocula eye lid lotion and place on eyes. Cover face with the cocoon gause. Begin applying cocoon foam on top of gause.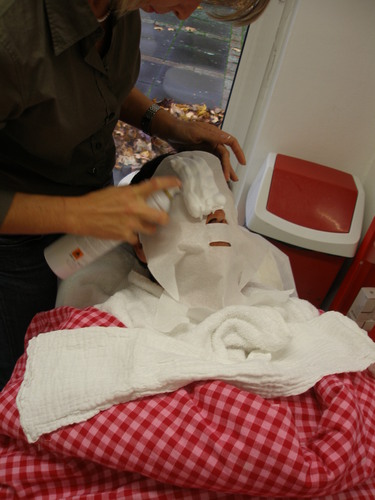 Apply the cocoon foam from the forehead in sections.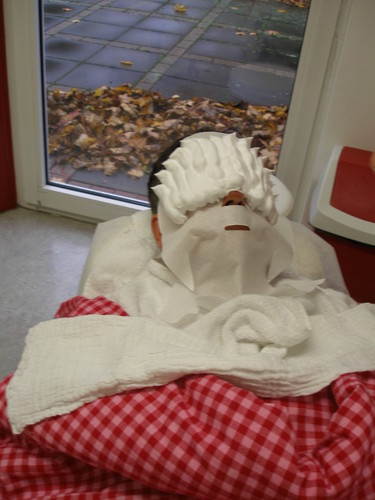 Apply cocoon foam to lower section.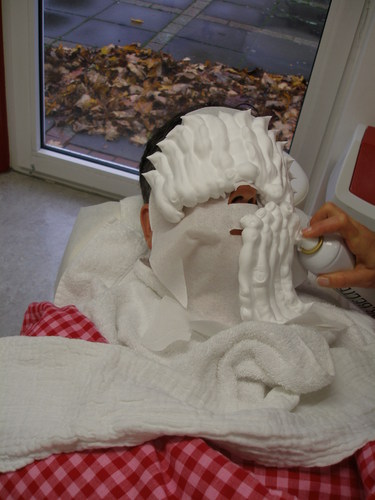 Connect all sections.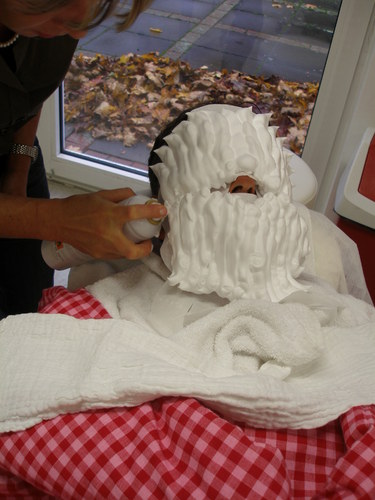 Begin blending all sections together.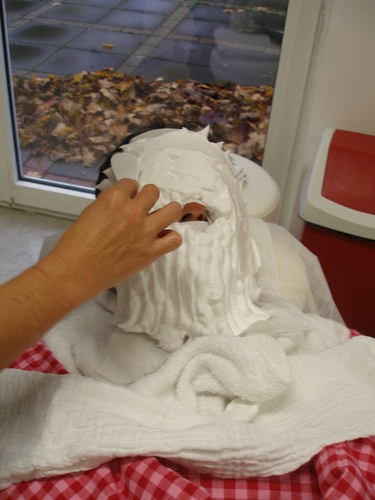 Wrap the head with a towel to cocoon the client. You can wrap all areas of the client up like mummy.
The cocoon foam works as an insulator and keeps the hydration and heat levels at max.
Perform a hand massage using Dr. Belter Sea Salt scrub.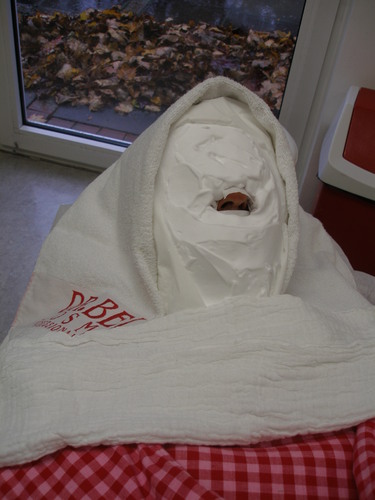 Remove holding both sides of mask lifting up by the ears.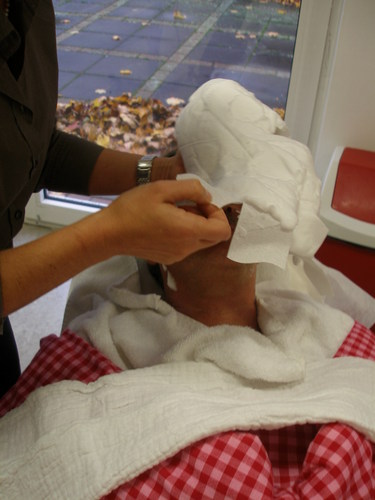 The mask can be removed and placed on the hands while you finish your facial treatment.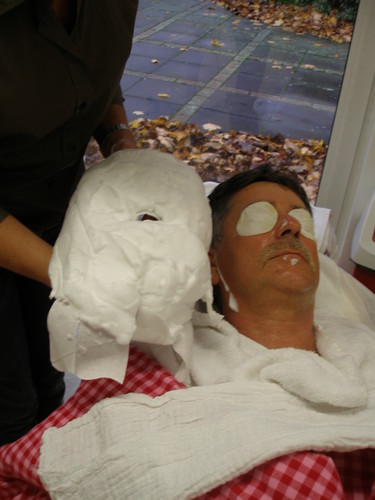 Remove the mask with cotton pads.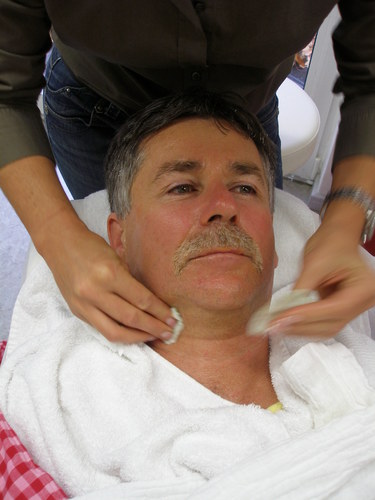 Apply an approiate finishing cream.