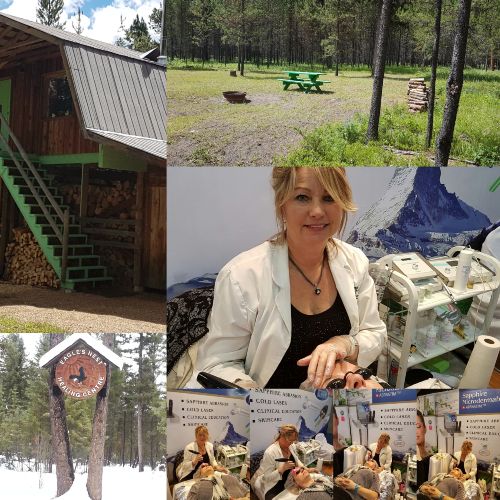 Laser Clinic and Spa treatments combined! Clients enjoy the working of a laser facial and microdermabrasion with the comfortable laser bed with raised legs for back support, hot towels for opening pores, and with soft facial brushes for product applications.
Let me nuture and prepare you skin to enhance rejuvenation like an eagle nests on her eggs! New life will result with my amazing treatments.
2 Locations:
West Kelowna, B.C.

Address: 170-1699 Ross Rd,
West Kelowna, BC V1Z 1L8, Canada
Phone: +250 718-2675

Westbridge, B.C.

Address: 6090 Christian Valley Road
Westbridge, B.C. V0H 1X8
Phone: +778 721-0548
Is a laser Facial Painful? Does it work? How long does it take? Is there downtime? These are some of the questions I get asked. If you would like to know the answers to these and other commonly asked questions, click here to go to our esthetics page.