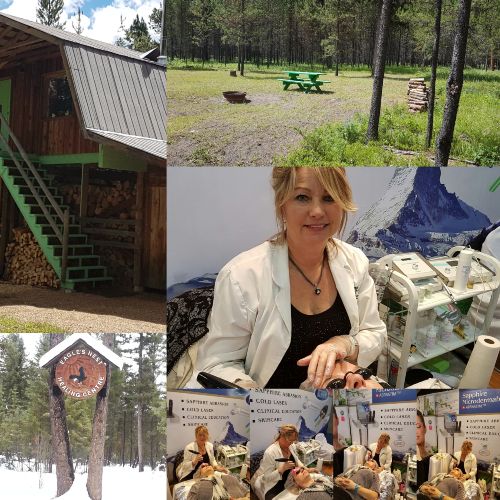 Laser Clinic and Spa treatments combined! Clients enjoy the working of a laser facial and microdermabrasion with the comfortable laser bed with raised legs for back support, hot towels for opening pores, and with soft facial brushes for product applications.
2 Locations:
West Kelowna, B.C.
Address: 170-1699 Ross Rd,
West Kelowna, BC V1Z 1L8, Canada
Phone: +250 718-2675
Westbridge, B.C.
Address: 6090 Christian Valley Road
Westbridge, B.C. V0H 1X8
Phone: +250 718-2675
Is a laser Facial Painful? Does it work? How long does it take? Is there downtime? These are some of the questions I get asked. If you would like to know the answers to these and other commonly asked questions, click here to go to our esthetics page.