The New Silk Scarf Facial Introductory Price $75.00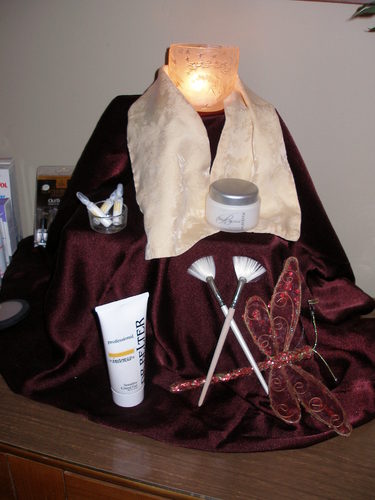 The Dr. Belter Silk Treatment unties the tender feeling of silk fabric on the skin, and the silky soft texture of the Bio-Classica Silk formulations. The highlight of this treatment is the silk-scarf-ritual that we use in order to make the silk subject contact tangible to you with a polishing effect. Using the hyosilk ampoule with the fan brush massage technique I learned in Germany, you will experince the most supple skin that will feel rejuvenated.
"THE FEEL OF A SILK SCARF ON MY SKIN IS AN EXPERIENCE ON ITS OWN - I HAVE NEVER HAD A FACIAL LIKE THE BEFORE" (Audrey Gleadow)
The New Champagne Facial Introductory Price $95.00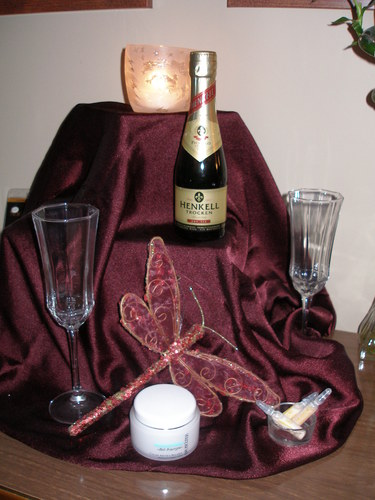 You will relax with a flute of Henkell Champagne before we begin with this luxurious facial. Champagne will be added to the cleansing scrub, mask and ampoule. Using the fan brush technique to massage in the champagne ampoule will be a memorable part of the facial. The bio flavonoids in the champagne and the champagne ampoule help repair blood vessels and help renew cellular structures. It is very invigorating! Great for sensitive and aging skin!