After Cleansing skin, application of Dr. Belter Vitamin Serum.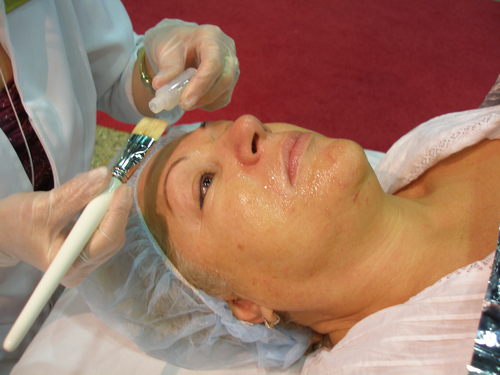 Brushing Vitamin Serum all over face and neck.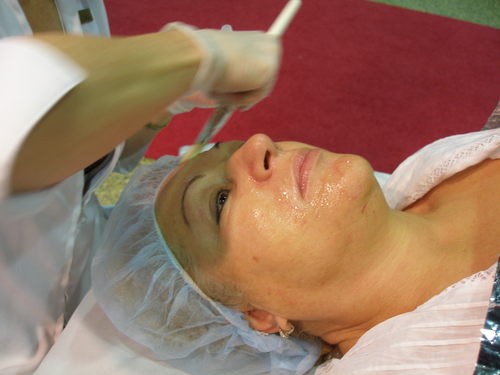 Application of Collagen Mask.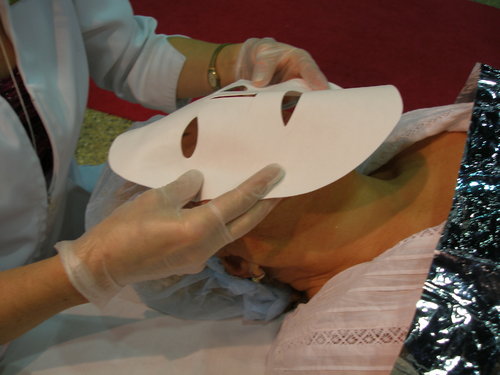 Pressing down on Collagen Mask.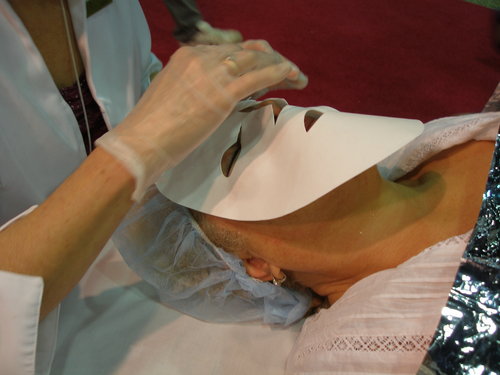 Forming Mask.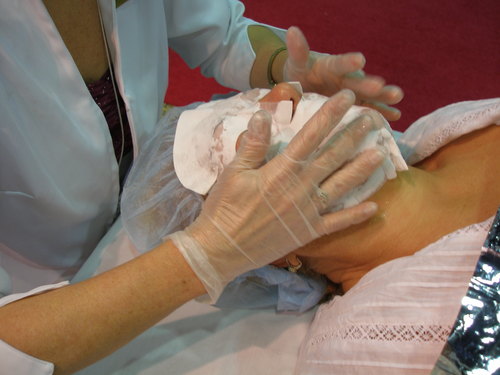 Application of Vitamin Serum on Neck.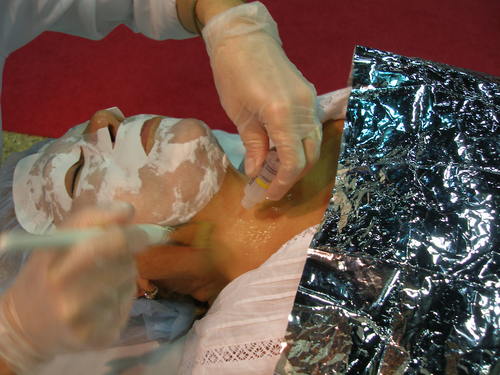 Application of Collagen Neck Mask and Smoothing out with Dr. Belter Sensitive Crystal Gel.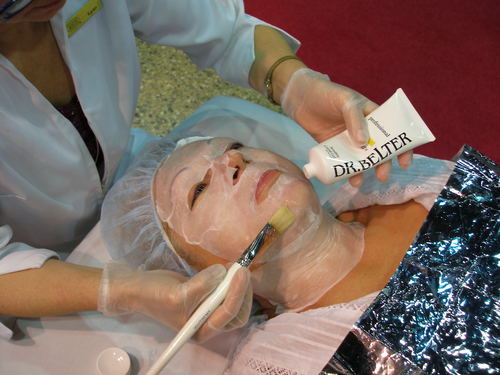 Full Mask on and bubbles removed.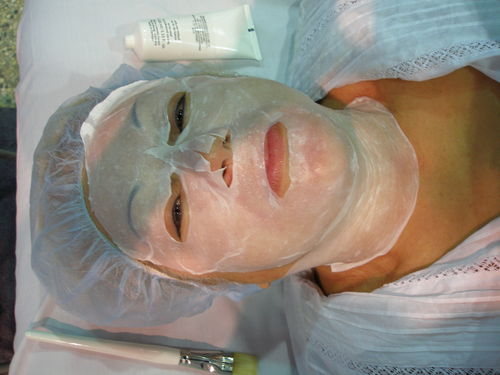 Removing Mask after completely firmed. Begin at neck and lift off.