Bio Sculpture Gel Nails!
Gel Art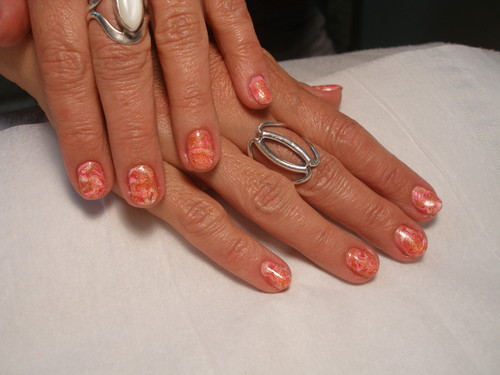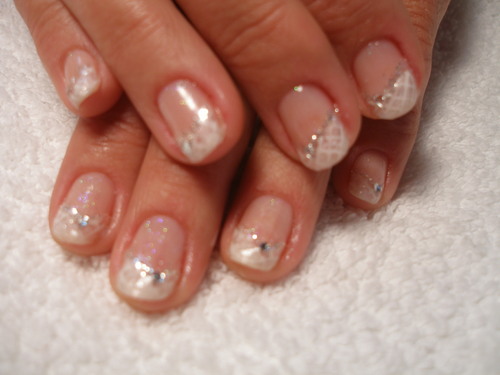 Full soak off for each set!
The healthier alternative - no inhaling of fumes, odor or dust.
Bio Sculpture was tested to the highest standards in the largest cosmetic study ever done in the nail industry and awarded a Five Star Safety Rating.
Bio Gel is a nail hardening treatment - strong, durable but flexible. Will protect the natural nails while allowing weak, brittle nails to grow.
Enhances the natural nail without damaging the nail plate.
Natural looking nails without the use of primers, bonders and resins.
Choose from more than 65 colors, Clear, French Manicure or Pink-and Whites.
For the bride: Permanent pink-and-whites that will lasts for weeks without chipping.
For temporary color change on color gel: Simply apply any fashion color from the Bio Sculpture collection of high quality, double density polishes and remove with Bio Sculpture Polish Remover to return to the original gel color.
Permanent color on toenails will leave the feet immaculately groomed for weeks - no more unsightly chipped or worn polish. Don't go on holiday without it!
No excessive buffing before or after applying Bio Sculpture Gel.
Bio Sculpture Gel may be applied over other permanent enhancements.
Bio Sculpture Sculpting Gel creates strong, natural looking extensions without the use of glue or resin.
Bio Sculpture Gel is easy to care for at home - Travel Kits are available from your salon.
Bio Sculpture Gel is not made in the same laboratory or factory than any other gel.
Bio Sculpture manufactured the first ever color gel worldwide.
What makes Bio Sculpture Gel the quickest nail system, is that the Gel is merely applied onto the nail, with no time consuming build-up process. It is self-leveling which eliminates excessive buffing and Bio Sculpture Gel does not require the use of primers, bonders or sealers.
The Gel cures under a UVA curing lamp in 2 minutes - no time is wasted waiting for the product to dry. As it dries instantly, imagine pedicures without waiting for the polish to dry!
Bio Sculpture Gel Color Polish!
Bio Sculpture offers a permanent nail colour that lasts for weeks without wearing or chipping. The advantage of Bio Sculpture Colour Gel is that you can easily change your nail colour by simply applying Bio Sculpture Nail Polish. Later the polish can be removed with Bio Sculpture's non-acetone polish remover and the permanent nail colour will be restored to its original state. When wiped with non-acetone polish remover the permanent colour will not be removed in the same fashion as nail polish.
Visit your qualified Bio Sculpture Technician to discover the difference of a healthier nail treatment that's a pleasure to use and wear. Bio Sculpture Gel makes nails beautiful, flexible and strong. A most superior product that will not damage the natural nails.